Our Mission
For everyone who adores something special: What could be more appealing than a harmoniously designed home in which furnishings and living accents are entirely in harmony. By creating an impressive unity, the focus often relies on special details and precision work. According to this reason, we at Fink Living have made it our passion to offer you exclusive home accessories that underline the individual touch of your home and create an atmosphere which everyone does appreciate. The passion for detail and extraordinary quality are our highest demands: Intelligent design, high-quality materials and careful workmanship are our focus and shape the value of all items from Fink Living. This is how noble furnishing accessories are created that retain their beauty for a long time, impress with their versatility and fit effortlessly into any interior. Discover impressive living ideas, unique pieces of furniture with a rare character and creative decorative accessories that will inspire you to creativity and innovation. Allow yourself a treatment within a new piece of an extraordinary collection from Fink Living.
… and our Vision
High-quality material combinations, elaborate refinements and unique design: All living ideas from Fink Living fulfill the highest style and quality requirements and impress with charming details and careful workmanship. The timeless appearance of all furnishing accessories blends harmoniously into any existing ambience. The result is a modern and individual living environment, which is going to guarantee a luxurious completely new room and comfort feeling arises.
Furnishing ideas with individual personality: All home and decorative accessories are handmade and refined with great craftsmanship and attention to detail in carefully selected workshops. Mouth-blown glass, artistic hammering techniques and hand-painted platinum coatings give the high-quality living ideas of the Fink Living collection. Their unmistakable unique character will impart your home with an individual touch and an impressive ambience.
Our Showroom
Visit our Showroom in Ap Lei Chau and explore our collection in real life. We are open everyday from 10.30 to 18:30. Please feel free to contact us for further information.
Rm 2001 
Horizon Plaza 
2 Lee Wing Street 
Ap Lei Chau
Hongkong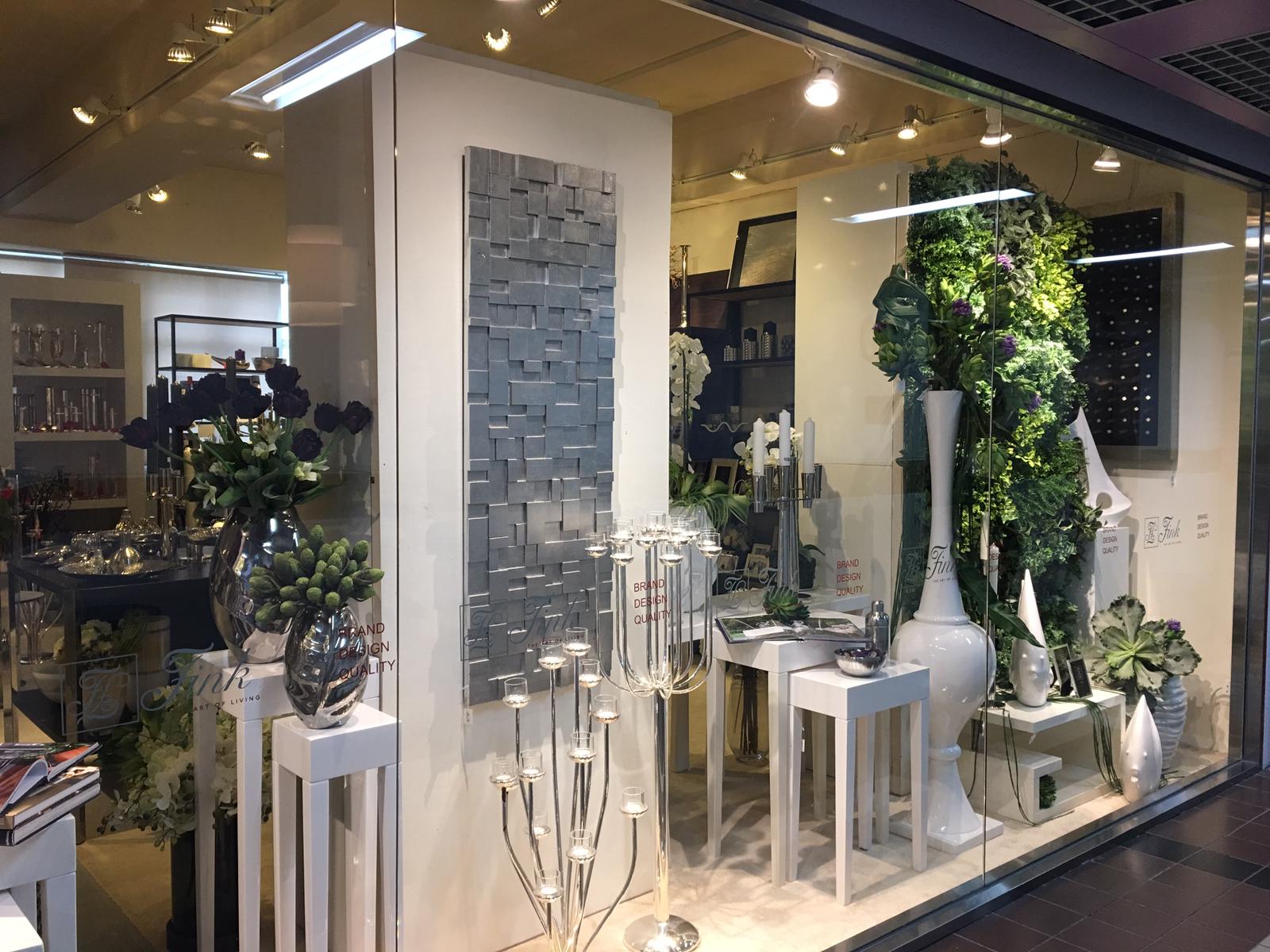 Contact us for further information!